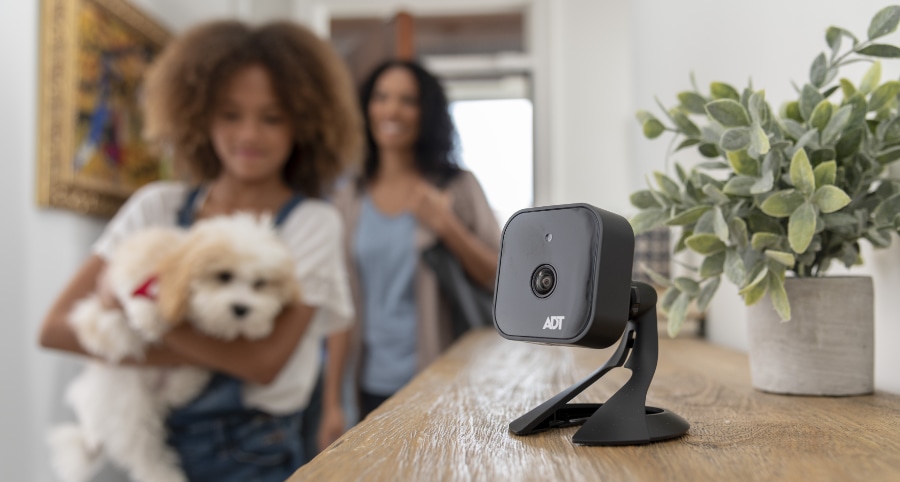 Where To Place Home Security Cameras In McAllen?
Where are the right sites to place your home security cameras in McAllen? Normally, you have three primary areas of your property for video protection: your front door, the exterior space around your home, and key interior rooms. While your security installer will be able to advise where you should begin, here are some helpful tips on where to place your home security cameras around your residence.
Don't Forget To Protect Your Main Entrance
Even though it might seem absurd that a burglar would try to simply stroll through the front door, 34% of break-ins happen at this obvious access point. You can also count porch pirates among other threats to consider. A doorbell camera is ideal to manage these possibilities with crystal clear high-def, wide-angle capabilities.
Doorbell cameras are nice as you can chat with people who come and press the button. By using your security app, like ADT Control, you can respond to every ring with 2-way talk and live feeds and give the impression you're on site. When a visitor attempts something criminal, you can have your video doorbell record a clip and transmit it to your cell phone with a text message.
Cover The Most Area With Your External Video Surveillance
Figuring out where to place home security cameras outside your residence is a more challenging task. Thankfully, there are a handful of suggestions to greatly increase the likelihood that you're safeguarded appropriately.
Corners of your McAllen house allow for an impressive sightline, letting you see two parts of your exterior.
Just below an overhang or into a piece of trim or siding are excellent options for surveillance devices as they will be somewhat concealed by your home.
Above your garage, since the garage door is an easier passageway for burglars than you may know!
Above a patio or sliding door -- or any entryway not in clear view from the road.
For each installation, you should always trim away any bushes or tree limbs that could obscure the camera's view.
Tips To Get The Best Results From Your Interior Cameras
You have quite a bit more flexibility on where to place home security cameras within your residence in McAllen. However, the added adaptability does mean there are more factors to consider:
Sunshine through Your Windows: While you'll want to be certain your windows are down and latched, the natural light through a window might cast a glare on your video recording. Direct the lens away from any direct views of windows to eliminate this problem.
Utilize Height: Just like a guard tower, a video camera installed in an elevated area will provide a wider field of vision. Consider putting your cameras at the top of bookshelves or attached to a corner or ceiling.
Choose Unreachable and Secure Locations: Your camera won't be able to safeguard your home if it's broken. Set your indoor units in a spot where children or pets aren't able to mess with them. Consider mounting or other ways of securing them to ensure they don't fall if accidentally bumped.
Conceal Your Cameras But Don't Block the View: The greatest video camera won't do much good if there is a decorative item or plant obstructing the field of vision. On the other hand, decor or foliage also have the ability to conceal your recording devices. Just make sure they don't impede the view!
Turn to Secure24 Alarm Systems And Find the Right Place For Your Home Security Cameras
To ensure the proper installation of your home security cameras and security devices, use the experts at Secure24 Alarm Systems. We'll find the perfect system for your entire property -- safeguarding all areas. Just call (956) 291-4643 or submit the form below to get started.
Cities Served Around McAllen By Secure24 Your Local ADT Authorized Dealer